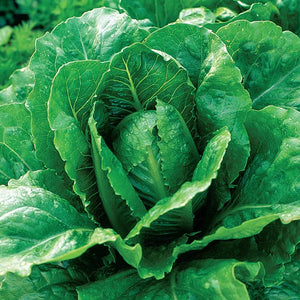 Up for sale is one pack of 250 Organic Parris Island Romaine Lettuce Vegetable Seeds. This lettuce grows well in cool weather, perfect for cool summers and warm winters. The leaves are dark green with a white heart and ready to be harvested when they are about 10 inches. Best harvested in the morning to help retain
the natural crispness of the lettuce. With a fresh and crisp bite, lettuce is most commonly used in salads.
Companion plants are onions, cucumbers and carrots. Companion Flowers are nasturtium and gaillardia to help bring beneficial insects.
All of our vegetable seeds are USDA certified organic, Non-GMO, and are grown in the U.S.A. All of our seeds are packed in compostable paper seed packets and are plastic free.
We offer flat rate combined shipping on all orders, no limit on the amount or type of seed packets.
CULTURE
Soil temperature: 65 - 70 degrees Fahrenheit
Germination lighting: Dark
Germination days: 10 days
Seed Depth: 1/8"
Plant spread: 12"
Plant height: 12''
Plant type: Annual
Maturation days: 60 days
For zones 3-12 Lettuce are a staple in your Organic garden and prefer full sun. Direct sowing in the garden as soon as the ground is workable is best. In the spring work your garden soil 6" deep and sow seeds 1 to 2 feet apart. In the garden we lightly dust with screened peat to keep the birds from eating them. Thin the seedlings out to 10 to 12 inches and keep the soil moist.