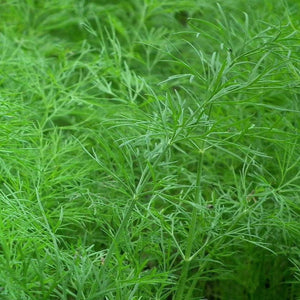 Up for sale is one pack of 200 Organic Bouquet Dill Herb Seeds. Fern-like dill leaves are used as an aromatic and seasoning in cooked dishes. Fresh dill also works well to add a bright flavor to many culinary dishes. To have a continuous supply of dill, plant a new round of seeds approximately every 2 weeks.
All of our vegetable seeds are USDA certified organic, Non-GMO, and are grown in the U.S.A. All of our seeds are packed in compostable paper seed packets and are plastic free.
We offer flat rate combined shipping on all orders, no limit on the amount or type of seed packets.
CULTURE
Soil temperature: 65 - 70 degrees Fahrenheit
Germination lighting: Dark
Germination days: 10 days
Seed Depth: 1/8"
Plant spread: 12"
Plant height: 24''
Plant type: Annual
Maturation days: 70 days
For zones 3-12 dill is a staple in your Organic herb garden and prefer full sun. Direct sowing in the spring after your last frost is recommended. In the spring work your garden soil 6" deep, use deeply watered soil and place seeds 1/8" deep and 12" apart covered with vermiculite or sand as they need light to germinate. Dill responds favorably as a container plant. Containers dry out quickly, be sure to water often and place container in a shady area in extreme heat.